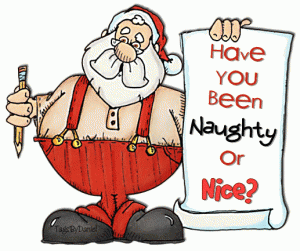 Amaze your children, grandchildren, godchildren, family and friends, with a genuine personified Greeting e-mail from Santa Claus!
Write to Santa using the contact form below. Every e-mail will be replied to so make sure you give us as much detail about the person you wish to receive an email from Santa. Make sure to include their name, age and email address.
As it is very important that you get your letter in as early as possible we also want to remind you that Santa has a long list of boys and girls who have been naughty or nice so its still not to late to be good. Remember Santa and his elves check the list twice a day.